Our departments
The "Moscow Eye Clinic" is a medical institution providing comprehensive ophthalmology services, diagnosis and treatment and introducing the recent scientific accomplishments.
It provides excellent effect in treating eye diseases of various nature, the achievement of the best possible results and social and professional rehabilitation of the patients with eye diseases.
Since the very start of our work we are aiming at providing a specialized assistance of the highest quality. The most important distinguishing feature of our clinic is our multiprofile work. Currently in the Moscow Eye Clinic there are the following departments:
Diagnostic Department. The staff of this department provide a comprehensive diagnostic eye examination and that is the first step to the health of our eyes. In the diagnostic department the patients undergo primary examinations. This department offers post-operative care and a therapy course.

Microsurgery department. Microsurgeries is one of the major areas of work in the Moscow Eye Clinic, because with the increasing number of such diseases as cataract, glaucoma and retina disorders, this type of a surgery is particularly needed. Excellent technical foundation of the department and a practical experience of the specialists allow restoring the vision of the thousands of patients.
Laser therapy department. In this department we treat numerous disorders of the retina including diabetes-related disorders. Depending on the condition of the patient, the eye care specialists may indicate intravitreal injections, laser or surgical treatment.
Refractive surgery department. The specialists of this department correct the anomalies of refraction including myopia, hyperopia and astigmatism. Eye care specialists may offer various methods of treatment from a popular excimer laser correction to complicated microsurgical interventions such as refractive lens exchange and keratoplasty.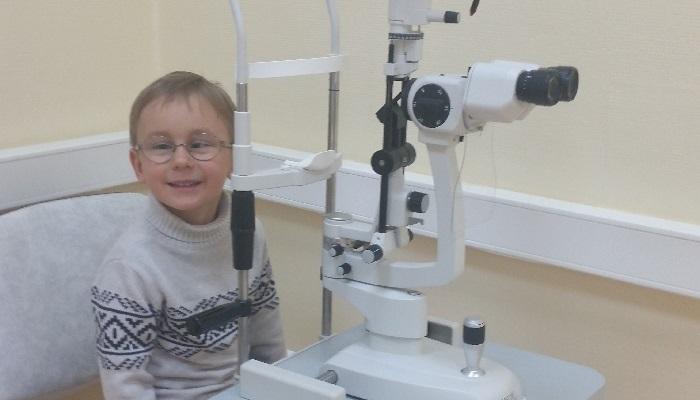 Pediatric department. A complex therapy system introduced into this department distinguishes it from all the other departments in our clinic. In this system, each medical technique affects a certain aspect in the disease development and that helps us to reach the best possible results. Pediatric eye care specialists in the Moscow Eye Clinic are excellent specialists with extended practical experience in communicating with little patients.
All the departments in the Moscow Eye Clinic are equipped with advanced devices and instruments; our specialists have a vast experience.
Anybody can get a qualified medical assistance in our clinic including the citizens of other cities and foreign citizens.
Our ophthalmology center has its own in-patient facility with comfortable patient rooms for post-operative stay. If necessary, relatives of the patients can also stay in the patient room.
We are open for all the patients seven days a week!
If you have any question, you may ask our specialists with the help of a follow-up form on our web-site or call us in Moscow at +7(495)505-70-10 and +7(495)505-70-15 (daily from 9 a.m. to 9 p.m.) or sent e-mail on address: mgkl@mgkl.ru.